The LST is an excellent tool to identify crystal-growth defects like voids, interstitial silicon and oxygen precipitates. Voids or vacancies are created when v/G is large. As they agglomerate, they change the optical properties of the material, and they can be detected by light scattering. Oxygen precipitates are formed due to heat treatment. They also change optical properties of the material.
LST is based on laser scattering tomography principle. After the autofocus procedure and the laser power setting the focused infrared laser beam illuminates the scatterers (like precipitates, dislocations and stacking faults) in the bulk, close to the cleaved surface of the semiconductor wafer. The perpendicular scattered light is collected with high NA objective and the image is detected with near infrared sensitive CCD camera. The image is taken by X scanning of the wafer placed on the motorized sample stage.
The software calculates the defect density for each size and creates a histogram. In automatic mode, the analysis software can run parallel to the image acquisition, processes LST images and creates Excel compatible tabulated text output of defect statistics of important parameters, such as density and size (see Figure 2. and Figure 3.).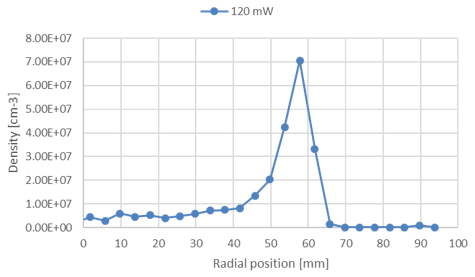 Figure 2. Densitiy radial distribution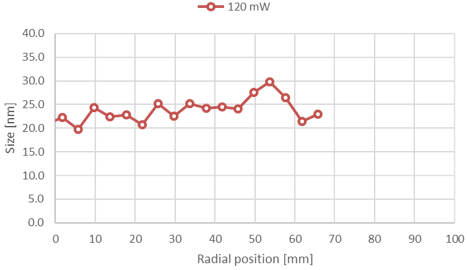 Figure 3. Size radial distribution
References:
1. Tamás Szarvas et al., Application of light scattering tomography for Si(111) samples, Review of Scientific Instruments 92, 053701 (2021)
2. Ferenc Korsós et al., Efficiency limiting crystal defects in monocrystalline silicon and their characterization in production, Solar Energy Materials and Solar Cells 186, 217–226 (2018)
3. Vanessa Monier et al., Light scattering from dislocations in silicon, Journal of Applied Physics 108, 093525 (2010)