New product release: LSL-2500 Bulk Micro Defect inspection system primarily for patterned wafers in failure analysis
03.20.2021
We are pleased to present Semilab's new metrology system: Light Scattering tomograph enhanced with Low-angle illumination (LSL-2500).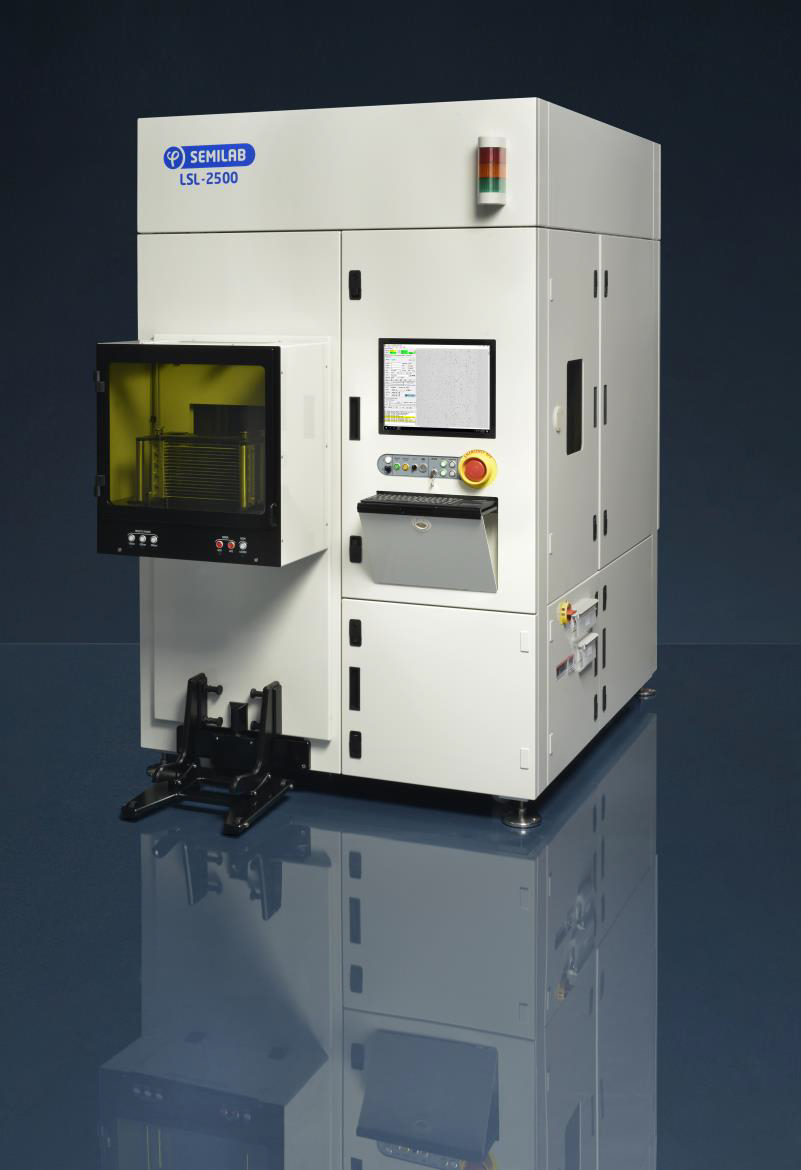 This unique IR light scattering-based inspection metrology system is applicable for processed wafers' failure analysis. It detects BMDs created due to the thermal impacts of various production steps in device manufacturing. Its special dual illumination unit allows BMD detection in Standard mode (for bare wafers) and in Tilted mode (for patterned wafers), while the two measurement modes show perfect correlation.
LSL is dedicated to becoming the reference technique for BMD detection in patterned wafers in failure analysis, since it was a sister development of our industry standard LST-2500HD equipment.
Application:
Two-in-one metrology providing the following measurement capabilities of Bulk Micro Defects inspection:
Standard Mode (normal illumination/ LST mode)
Tilted Mode (low angle illumination / patterned wafer inspection)
Combo Mode (normal & low angle illumination / cross-correlation)
Benefits:
Patterned wafer measurement in tilted mode
Combo mode validation by dual illumination
Parallel data acquisition and evaluation (no extra time needed)
Excellent reproducibility (1σ < 4%) allows the measurement of the size of the same individual defect before and after thermal treatment
Outstanding stability and Tool-to-Tool matching
Engineer-independent adjustment procedures
Download LSL-2500 Brochure
See more detailes about: LSL-2500
About Semilab
We design, produce and sell metrology equipment for the characterization of semiconductor and photovoltaic materials, for monitoring the manufacturing process of semiconductor devices and solar cells, and also for R&D purposes in these areas. We offer a variety of measurement techniques; most of them are non-contact and non-destructive. Many of our technologies can be flexibly integrated into different platforms, ranging from simple handheld devices and table-top systems with high resolution mapping capability to fully automated stand-alone production control tools for mid-range and high-level fablines. We also offer in-line measurements for solar cell production lines.
Our strategy is to continuously improve our products, and to offer flexible solutions for our customers' needs with high-value products for a reasonable price.