The majority carrier traps are observed by the application of a reverse bias pulse, while the minority carrier traps can be observed by the application of a forward bias pulse.
The technique works by observing the capacitance transient, associated with the change in depletion region width as the diode returns to equilibrium from an initial non-equilibrium state.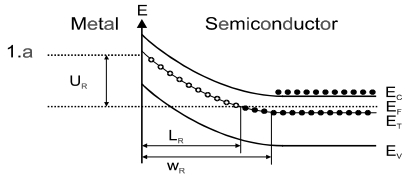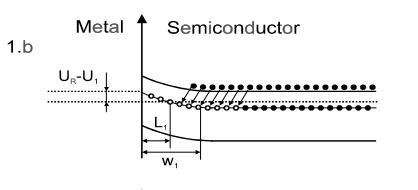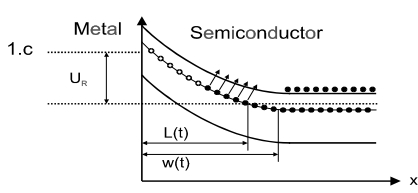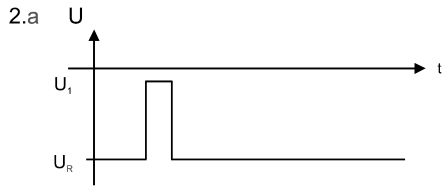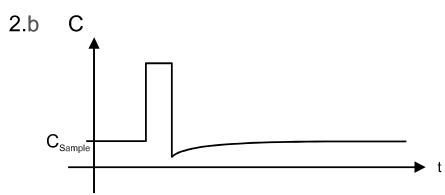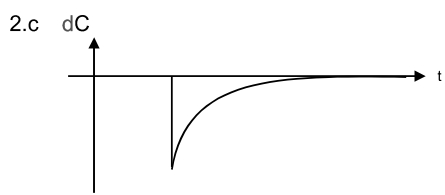 Figure 3. Capacitance transients generated by voltage change
As the emission process is very fast, the capacitance transient is small and noisy. In order to slow down the emission process, different kind of cryostats can be used for cooling the sample (usually in the range from 30 K to room temperature 300 K, or above). The result of the cooling is a longer transient. By using a lock-in averaging technique, peaks at a particular emission rate are detected as a function of temperature. By looking for emissions at different frequencies, and monitoring the temperature of the associated peak, an Arrhenius plot allows the deduction of a trap's activation energy. By varying the pulse width, it is possible to determine the capture cross-section precisely.

Figure 4. DLTS peak identification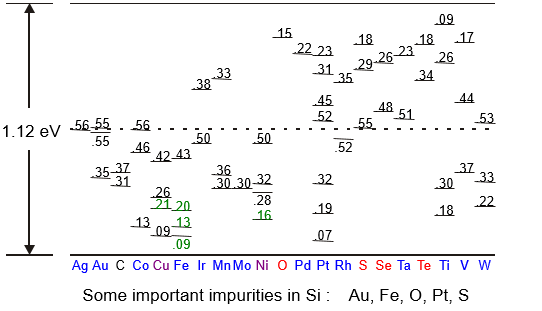 Figure 5. Activation energies for various impurities
ARRHENIUS PLOT LIBRARY: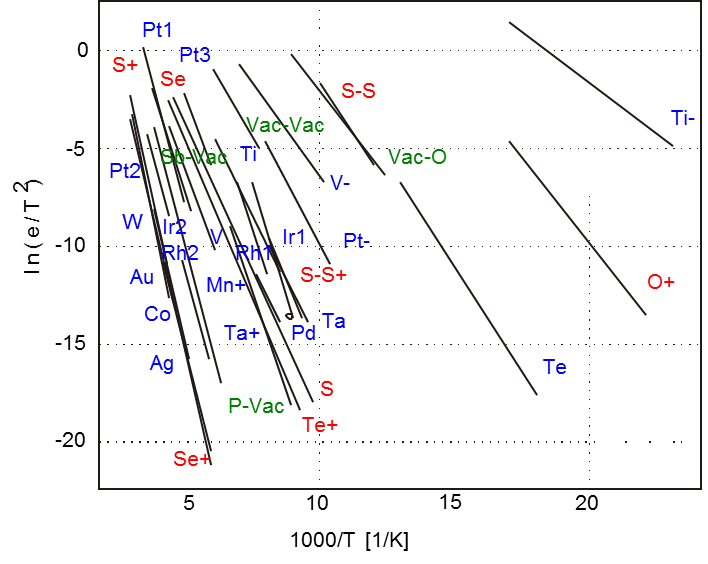 Figure 6. Measurement results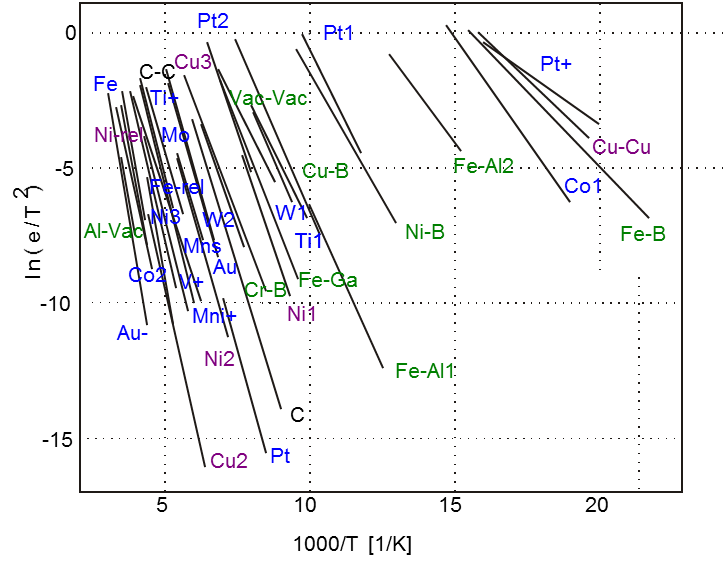 Figure 7. Measurement results
With the help of direct transient recording option it is possible to extract the full Arrhenius plot from a single temperature scan, significantly reducing the sample measurement time.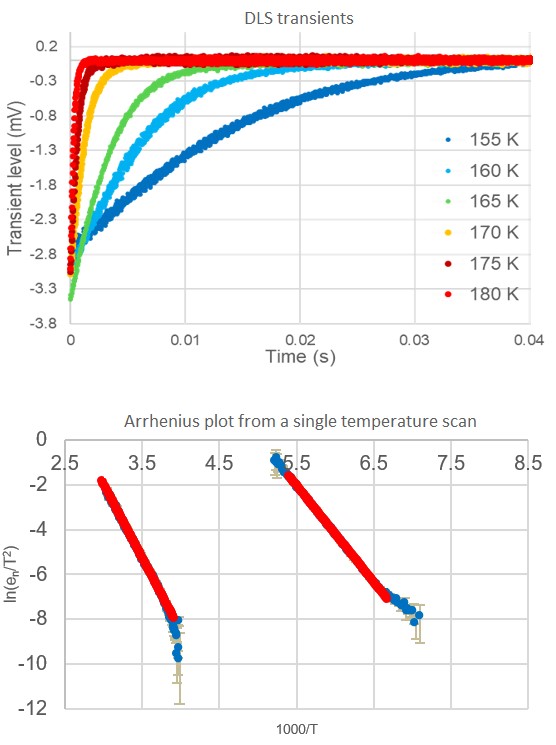 Figure 8. Measurement results