1. Probe conditioning and qualification - The contact resistance measuring method requires an ideal contact of the probe and the sample surface. In order to obtain the correct measurement outcome the surface of the probe has to be covered with microcontacts, this is the reason why the probe is conditioned with help of Gorey-Schneider Grinder.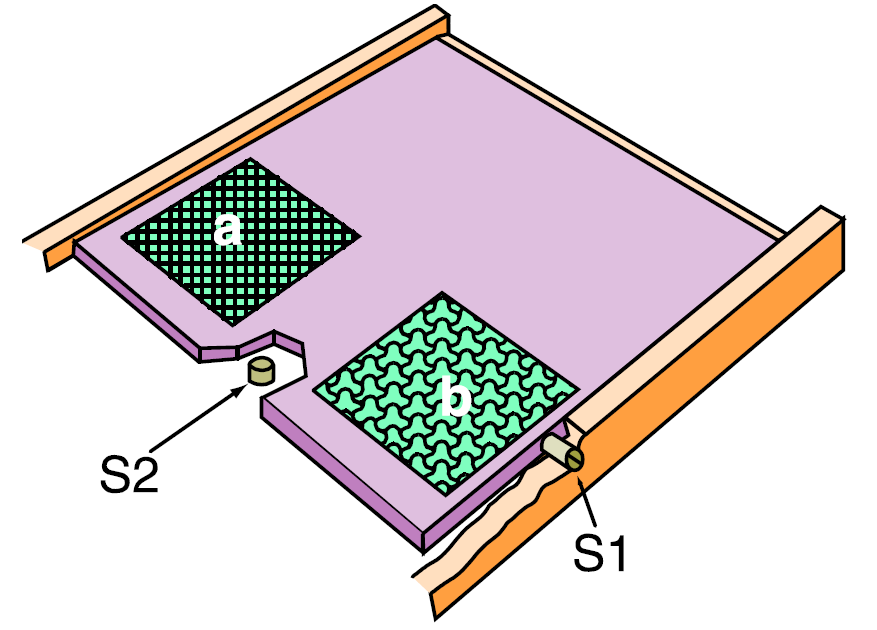 Gorey-Schneider Grinder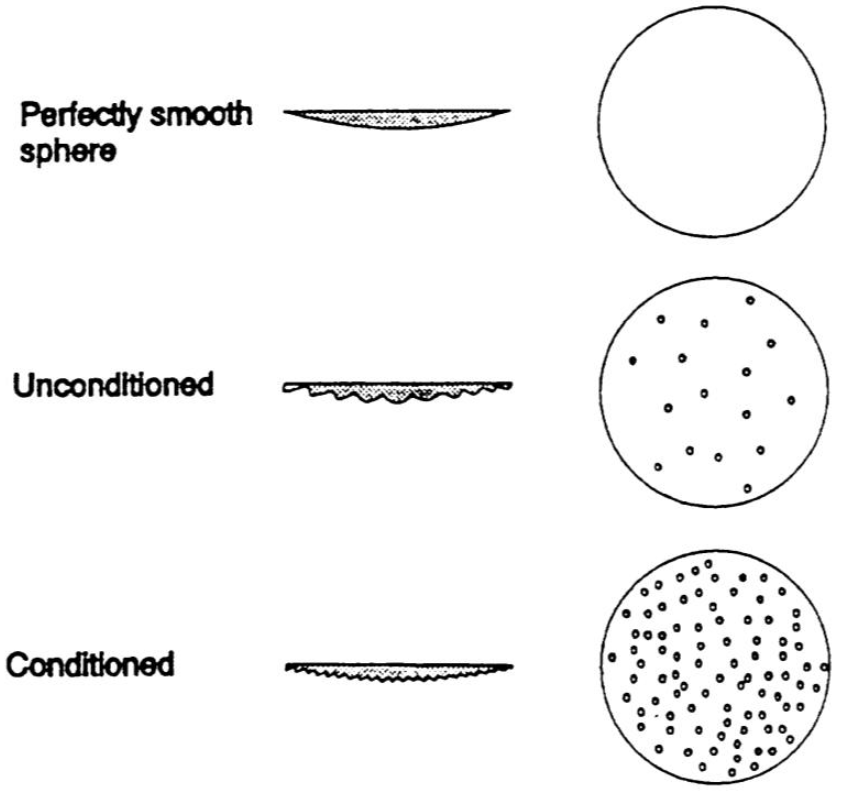 Different probe surfaces
2. Calibration (if needed) - during the measurement is obtained the Resistance value and based on the calibration curve is possible to read the corresponding Resistivity.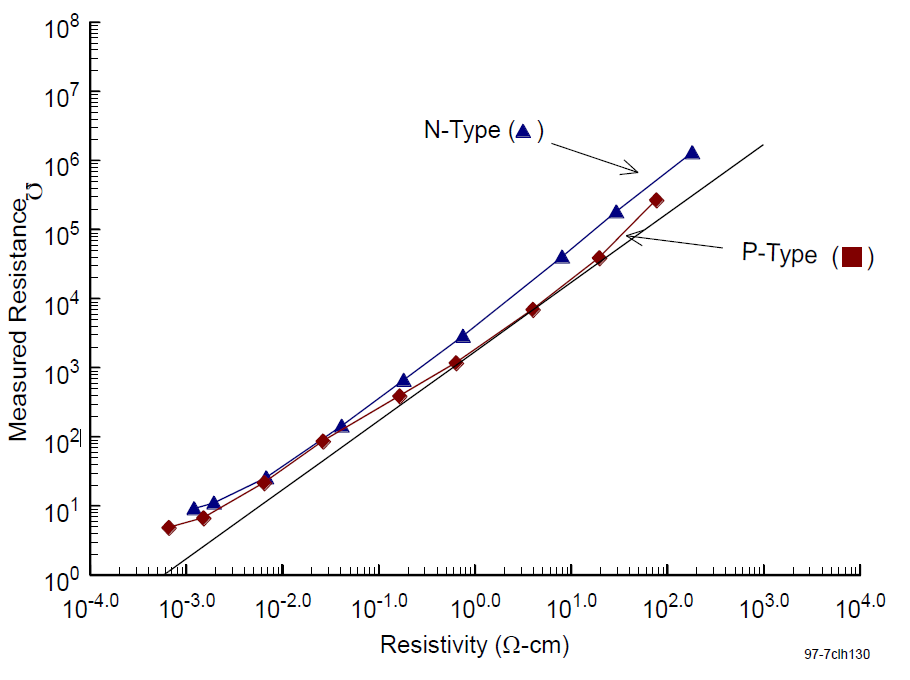 Calibration curve
3. Sample preparation - because the resistance measurement happens on the cleaved edge of the sample, the sample has to be polished. For polishing is suggested to use a J90 polishing machine. The BSM angle depends on the inspected structure and layer thickness and the desired spatial resolution.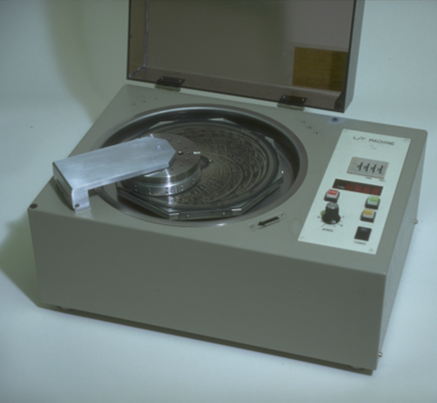 Polishing machine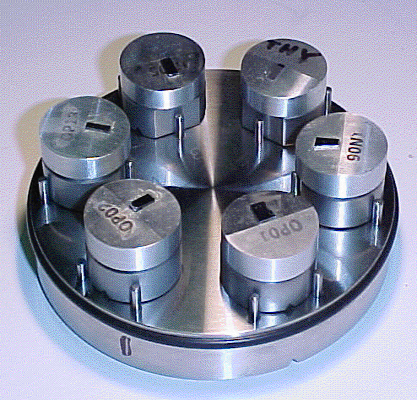 Bevelled and mounted specimens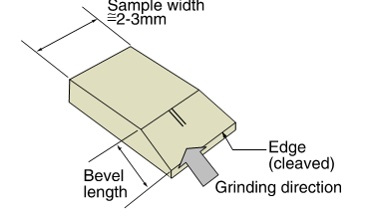 Sample with cleaved edge
4. Measurement - resistance measurement is realized alongside the bevelled edge. The built-in microscope (various magnifications available depending on tool type and configuration) gives a good opportunity to operator to easily designate the measurement path and the operator can easily avoid scratches, dirt, end of sample.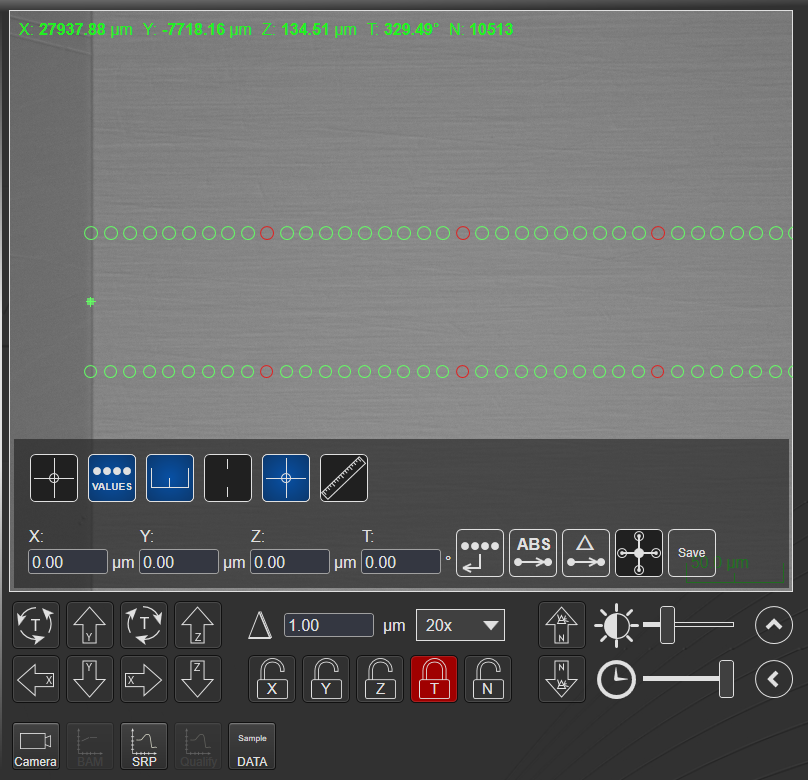 Mesaurement path(s) in the microscope
5. Analysis - The measured values can be quickly and easily analyzed with the software and is possible to realize the following:
Locate the junctions and layers of interest
Optional smoothing of the measured data
Calculate the resistance and the carrier density
Use statistics tool for layer characterisation
Recipes available for fast evaluation and reporting
Export data into CSV fileformat
If the item of the interest is the doping level, depth of the layers, this value can be calculated from the Bevel Angle Measurement (BAM). BAM sensor senses the probe displacement on original surface compared to beveled surface. Further calculations are realized by the software.