Modern device structures require accurate and precise resistivity control and carrier density profile of epitaxial silicon. Semilab's mercury (Hg) Schottky-CV technique is suitable for either production or R&D monitoring, offering speed, high repeatability and sensitivity.
The Hg Schottky-CV technique uses a high repeatability, non-scrubbing, vertical arm probe. The probe includes a 2 cm long capillary that holds a small volume of mercury and is electrostatically shielded to reduce stray capacitance and it's positional dependence. The epitaxial wafer is placed on the stage, processed side up, either manually or with a robot. The Hg probe is then lowered from the topside in a controlled manner to form a high quality Schottky contact.
The Hg Schottky-CV technique can be used to measure n/n+, p/p+, n/p and p/n epitaxial structures. The carrier density profiles on other semiconductor materials, such as GaAs, GaP, InP and SiC can also be measured.
Examples of the carrier density profiles measured on thin p/p+ epitaxial structures are shown on Figure 3-4.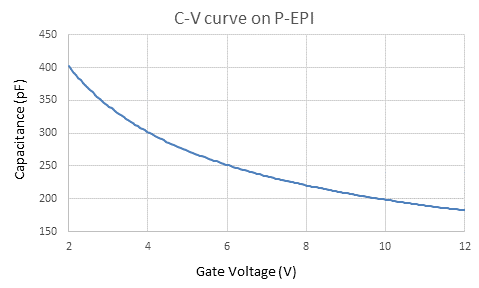 Figure 3. Carrier density profiles on thin p/p+ epitaxial structures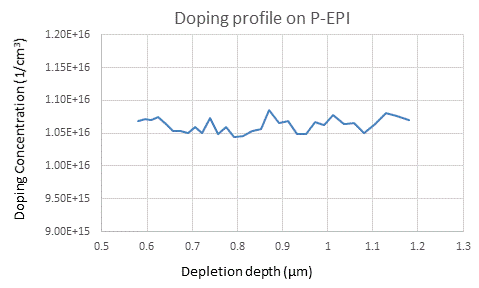 Figure 4. Carrier density profiles on thin p/p+ epitaxial structures
Application and specs

Measured parameters

Epitaxial resistivity monitoring

Doping range:

Si: 4×1013 to 8×1016 carriers/cm3, 0.01 mm to 100 mm (as per ASTM 1392)
SiC: 1×1014 to 1×1019 carriers/cm3

Depth and doping ranges limited by zero-bias depletion width, breakdown voltage.

Resistivity range for silicon: according to ASTM 1392

N-type: 0.1 to 100 Ohm-cm
P-type: 0.24 to 330 Ohm-cm

Dopant profile - N(x)
Resistivity profile - ρ(x) (silicon)
Built-in potential - VD

Alternate semiconductor materials

SiC, GaP, InP, GaAs, FPD's, solar cell structures and so on
AlGaN/GaN HEMT structures
GaN power structures

GaN:

Pinch-off or threshold voltage (VP)
Carrier density profile
2DEG sheet charge (Nsheet)
Maximum carrier density (NMAX)
AlGaN layer thickness and capacitance (COX,AlGaN)
AlGaN/GaN interface trap density (DIT)
AlGaN leakage current (ILEAK)
AlGaN breakdown voltage (VBD)
Multi-frequency CV dispersion

SiC:

Carrier density profile up to 250 V can be applied